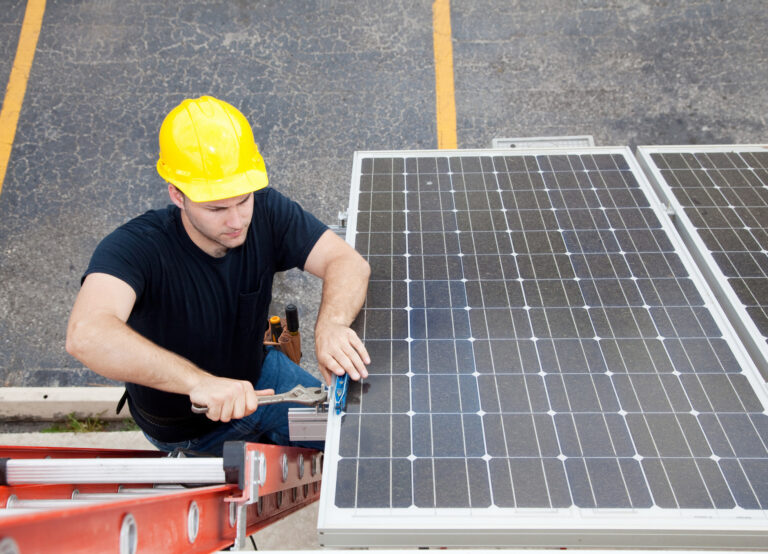 Is your solar system not functioning optimally?
No matter whether your system needs repair,
maintenance or cleaning – at PV-Solar Konzepte your
solar system is in the best hands!
Profit from natural power generation that actually
delivers what it promises!
In short:
The most important
things at a glance
Has the performance of your solar system
decreased?
The repair of your solar system should only be
carried out by specialists.
Would you like to save money and protect the
environment at the same time? Then simply
have your solar system repaired!
The repair of solar systems
Please note that any repairs to solar systems should only be carried out by specialist companies,
otherwise there is a danger to life!
Once the trigger of the fault has been found, the faulty component must either be repaired or replaced.
By the way, minor repair work is included in maintenance – these include, for example, checking loose module junction boxes, tightening mounting clamps – as well as screwing and adjusting loosened connectors.​
There are many reasons why damage to the solar system occurs in the first place:​
Often it is the effects of the weather, such as storm or hail damage, that are responsible for the defects. Sometimes, however, it is also due to errors in the installation itself:
For example, loosened cables can be destroyed by tension or wind load. Another frequent cause of damage is marten bites, which can damage the wiring.
Do you have any questions for us? We will help you with any defects your solar system may have quickly, professionally and reliably!